Jump to Recipe
I freaking HATE beans. With all of my heart, mind, soul, and body. The smell makes me gag, even. If I go out for Mexican, I always ask for a double-order of rice instead of beans. (Refried beans are the worst…they look like someone already digested them for you. Ew.)
In a fit of bravery one night, and because a friend really encouraged me to do so, I had a little taste of the charro beans that came with my meal every time I visited Lupe Tortilla's in Houston. To my surprise, not only were they edible, they were actually good! Just goes to show you that a bunch of bacon can fix just about anything…even frijoles al charra.
This recipe has a base of pinto beans, but then it's made magical by the addition of veggies – tomatoes, jalapeno peppers, and onions. These flavors really work well with the beans and make something amazing out of a very plain can of beans!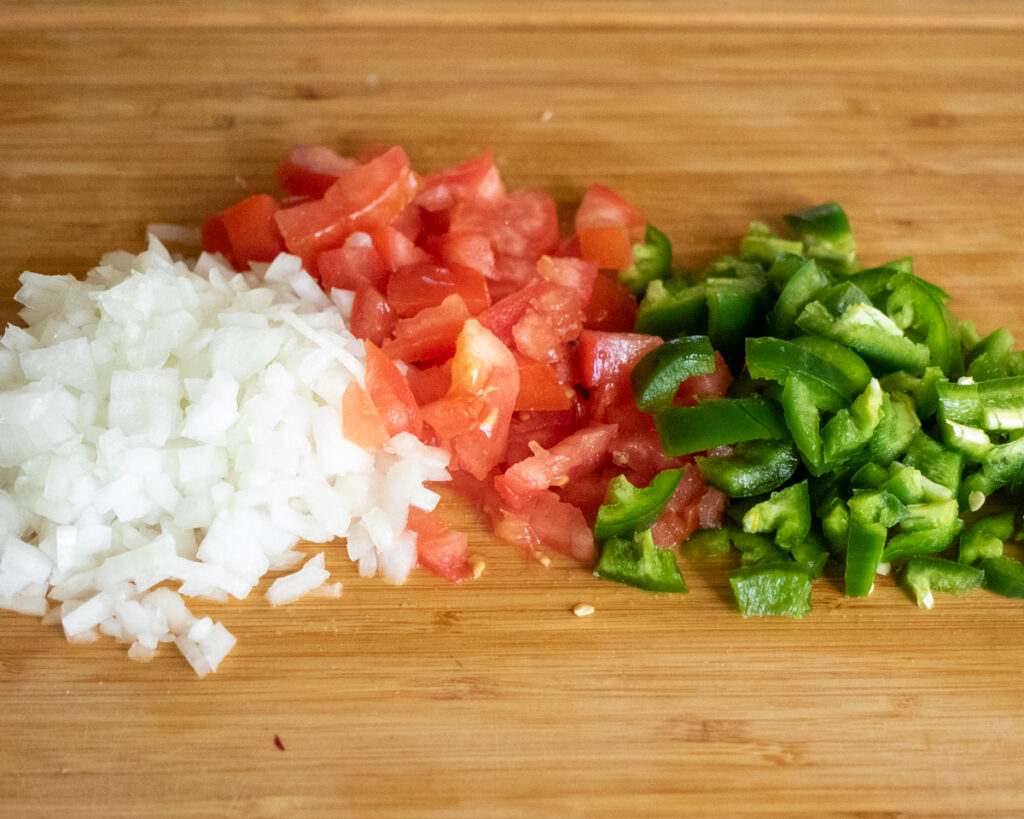 Then to make a good thing great, we add bacon. Bacon makes everything better, after all! And the entire dish gets topped off with fresh, vitamin-packed cilantro.
Delish!
I also have to share my gratitude with someone who goes by DiBs over at Texas Monthly (page has now been removed), who unknowingly blessed us by posting this recipe online. To my dear Lupe, please know that I'd come to your restaurant instead of making them at home if you'd only open up a branch in central Florida, but for now I'm cooking away at this secret recipe  in my kitchen!
Lupe Tortilla's Charro Beans Copycat Recipe
Mexican-inspired pinto-bean side dish with bacon, peppers, and spices.
Ingredients  
2

16oz cans

pinto beans

4

slices

bacon

2

jalapeno peppers

seeded and diced

1

small

onion

diced

1

large

tomato

diced

2

teaspoons

cilantro

fresh, chopped
Instructions 
In a medium saucepan, warm beans and the juice from the can.

In a small frying pan, saute bacon, jalapeno and onion until well browned.

Remove bacon from pan and cool on paper towels; add bacon grease, jalapeno, and onion to beans.

Once bacon is cool enough to touch, break into small pieces and add to beans.

Bring to a boil, then add cilantro.

Lower heat and simmer for 15 minutes.
Goes great with Lupe's Fajitas Grandioso recipe!