Well I almost got through the entire Halloween season without doing ANY of the cute crafts and goodies I'd saved to my holiday board on Pinterest. But today I made these adorable Witch's Hat Cookies – quick and easy and now I'm just waiting for the kids to get home from school to see how they like them!
The best part about this is how easy it is. Everything is pre-made and all you do is put it together. You start with Keebler Fudge Stripe Cookies:
And a bag of Hersey's Kisses:
Flip the cookie over so that the chocolate side shows, and pipe a small ring of orange icing around the hole. Then just plop a kiss right on top, covering the hole. The icing will hold it in place:
And they look just like a witch's hat, perfect for Halloween. Especially with that orange icing! (Of course, feel free to use a different color if you want. Purple and green would also look great!)
Now I have a plate of several just sitting on the kitchen table waiting to be gobbled up!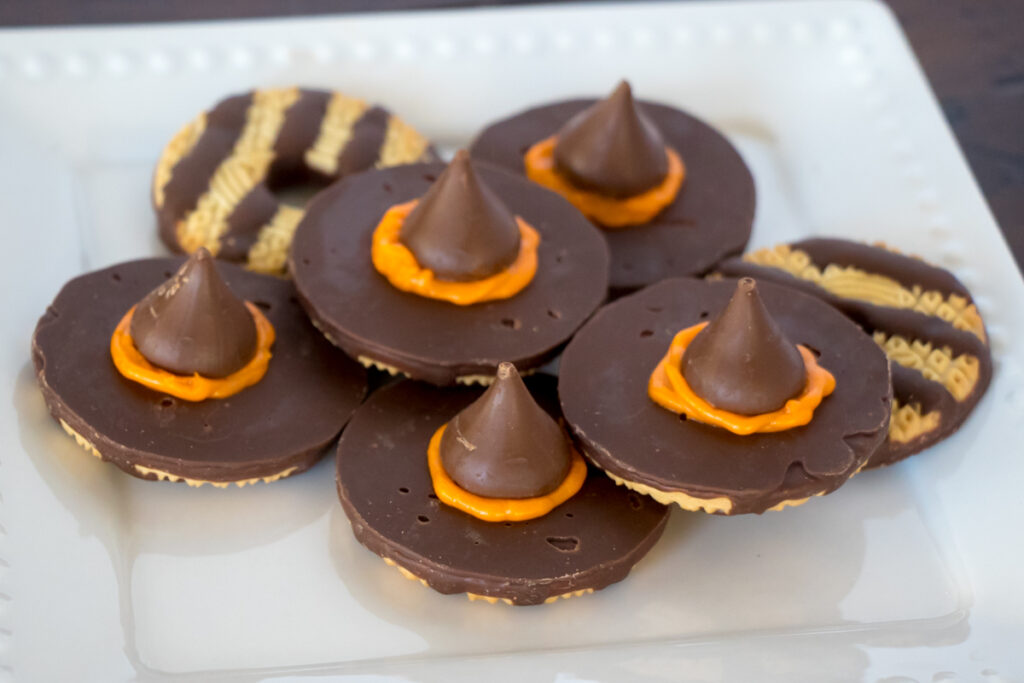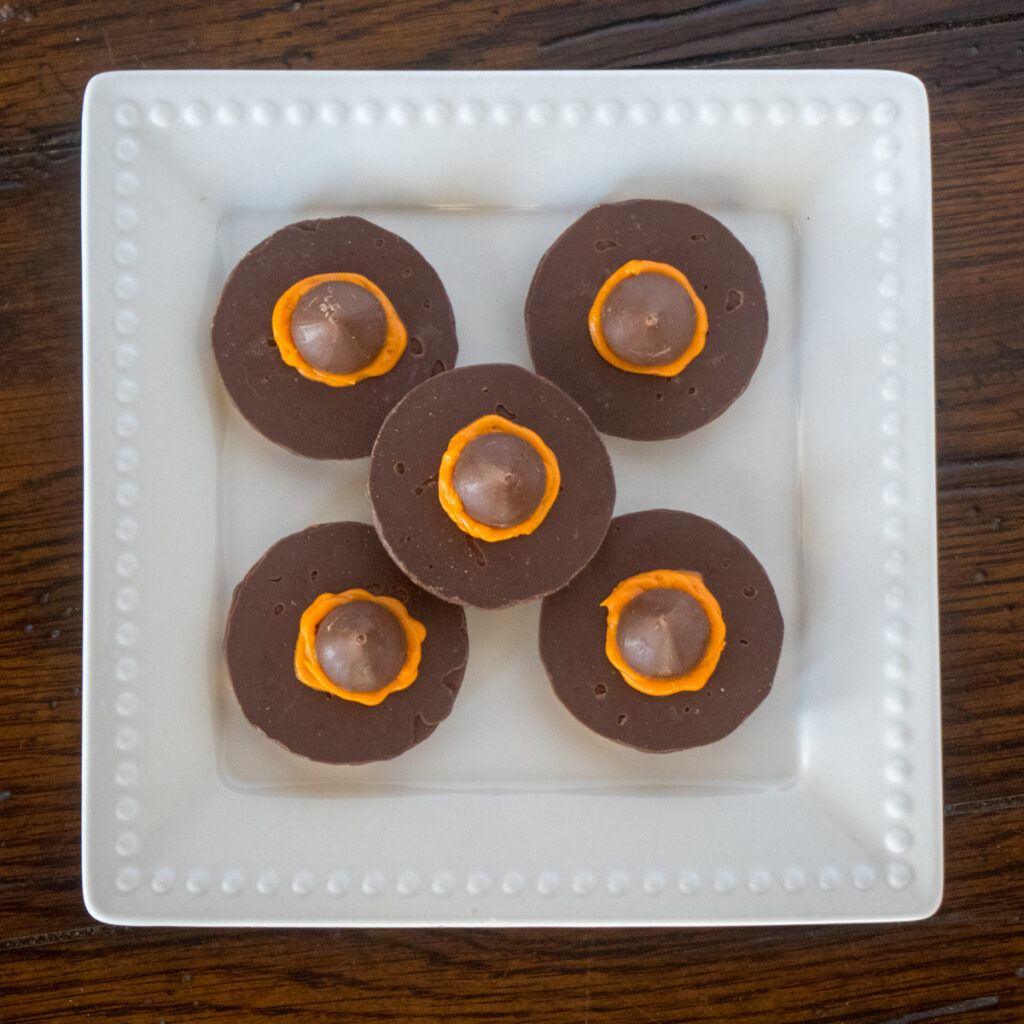 What's your favorite quick Halloween goodie?