I'm finally coming out of my "summer is here" denial phase. It followed my "I refuse to help with any more homework" attitude that coated the last three weeks of school. But now that the kids are home, I'm looking at more fun things to do with them, and this easy recipe for Pepperoni Pizzadillas (pizza quesadillas) fits the bill. If you're out of dinner ideas and want something easy, give this a shot!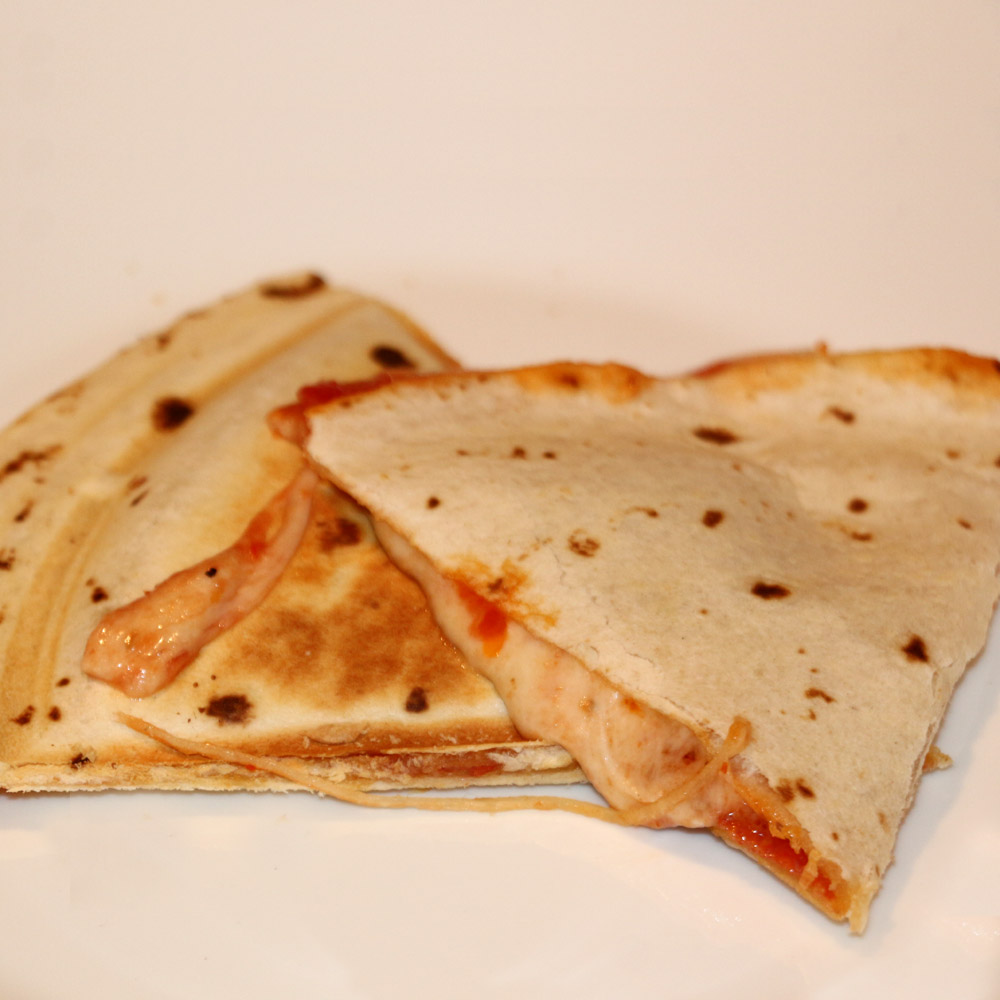 Jump to:
Easy Dinner
Of course, being summer, baseball season is also on us, which means us girls get a lot of time together at home. So we've been making it fun - last night the girls gave me a makeover (!), and tonight we made dinner together. Since my daughters are 7 and 9, I still like to keep it pretty simple. And pizzadillas was something I knew they'd eat and be fairly safe cooking, while giving us all the benefit of a home-cooked meal rather than takeout.
For nights like this, the whole idea is to keep things simple by following a few rules:
only a few ingredients
limited cookware
easy cleanup
the ability for kids to participate
Fortunately, pizza quesadillas - or pizzadillas as we call them - checks everything off that list!
Another great pizza-like option that's quick to make are Buffalo Chicken Flatbreads! They're really yummy, yoo!
Safe for Kids
So we fired up (so to speak) the quesadilla maker and pulled out the following ingredients: soft flour tortilla shells, pizza sauce, mozzarella cheese, and pepperoni slices. Don't have a quesadilla maker? A skillet would do, but these are cheap and easy, so I highly recommend one. The one I have is made by Hamilton Beach and can be found here on Amazon. I think we got ours at Target, though; it should be easy to find one at your local one.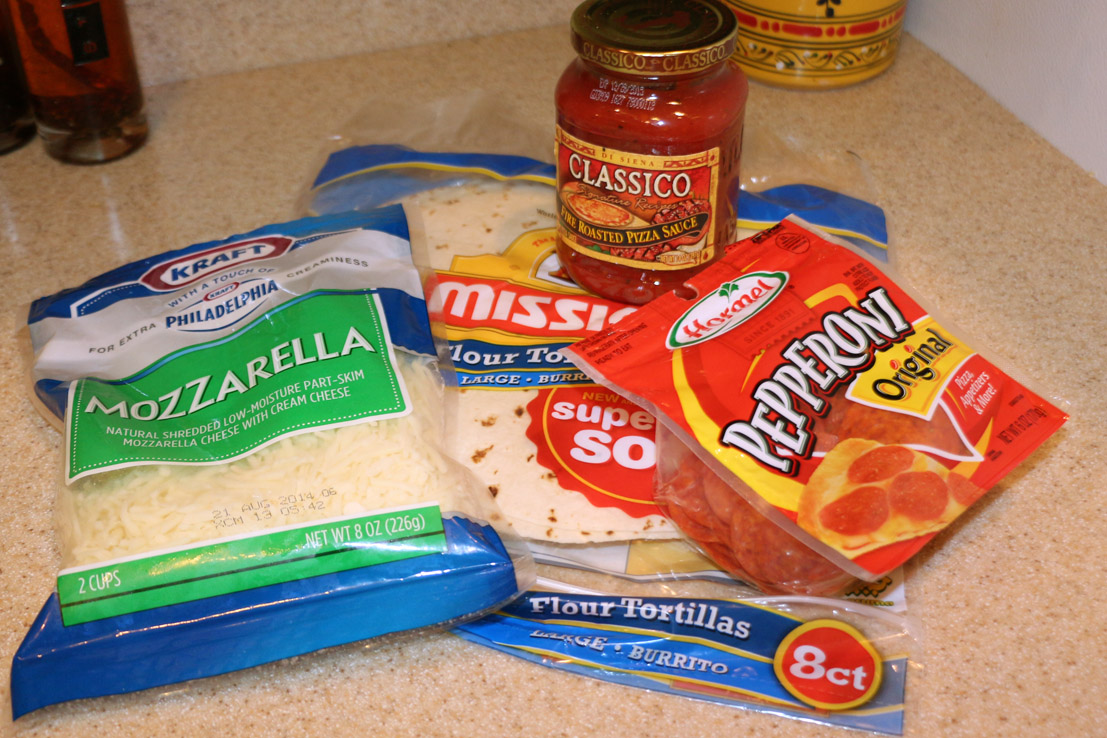 Once the quesadilla maker was hot, we opened it and put on the bottom tortilla shell. The girls took turns spreading pizza sauce on the shell. They REALLY wanted to use my pastry brush, but the back of a spoon would work just fine.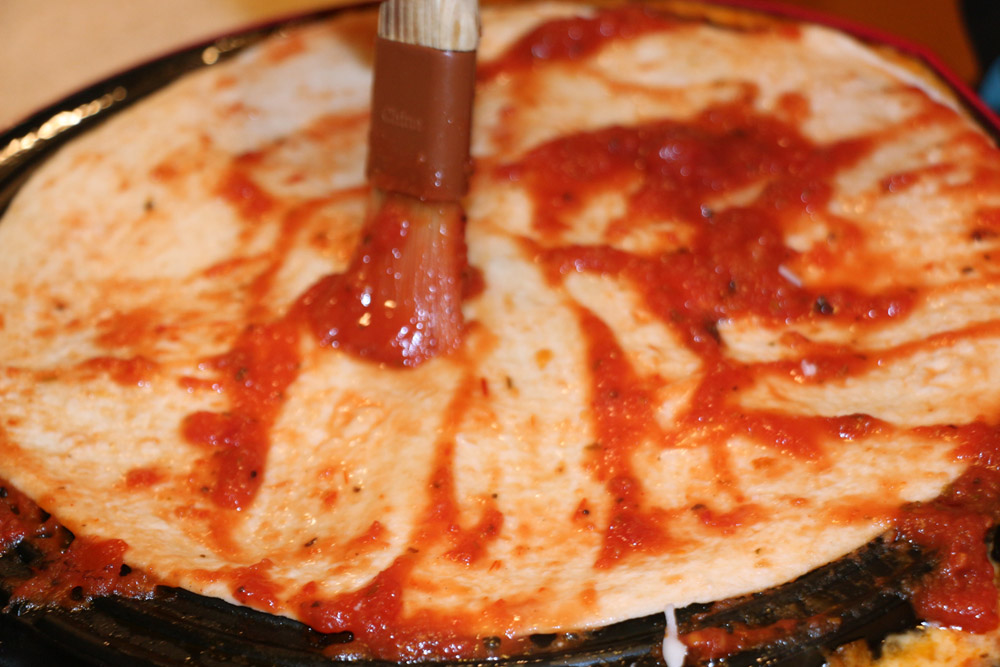 Next, we sprinkled mozzarella cheese over the sauce. Normally I like to shred my own cheese, but I had picked up this bag on sale with a coupon, so pre-shredded it is. The kids really can't tell the difference anyway, but you might want to shred your own ahead of time to avoid the fillers they add to those bags of shredded cheese. Whatever floats your boat.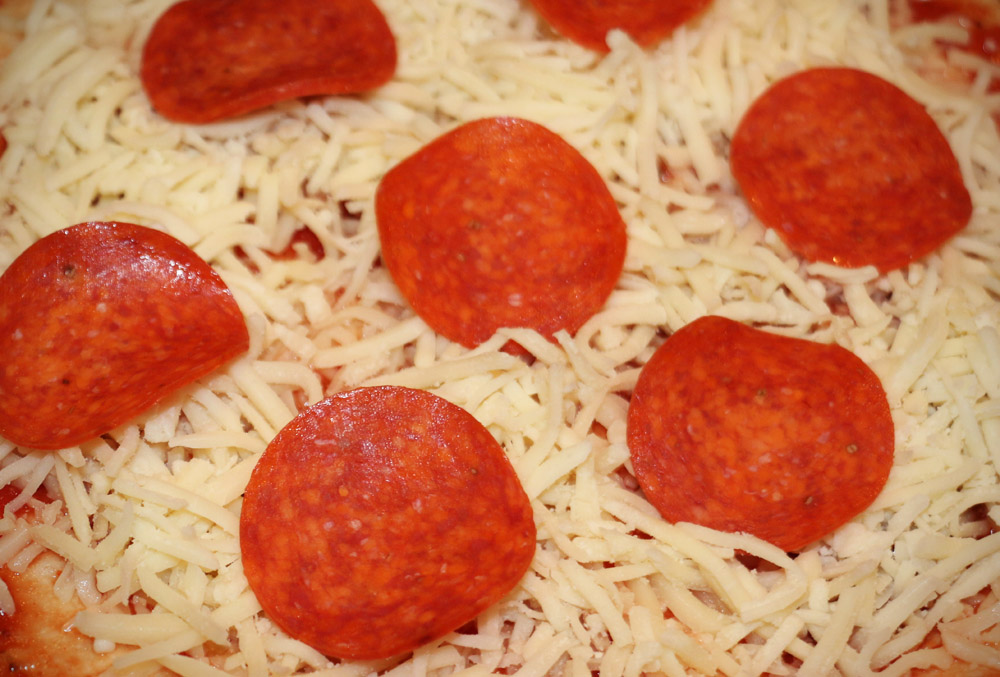 Then the pepperoni slices go on top of that. They made the first one so nice and even, didn't they? The second one ended up being a smiley face. Sometimes having fun is much more important than an even distribution of processed meat slices! If your kids are more adventurous than mine, you might try other pizza toppings, like ham and pineapple, onions and peppers, or chicken, bacon or sausage. For us, pepperoni is stretching things, but I find that the pride of cooking their own dinner makes them eat things they're iffy about at other times.
Oh, and watch out, because you might find that you have a couple of nibblers attacking the pepperoni when you turn your back!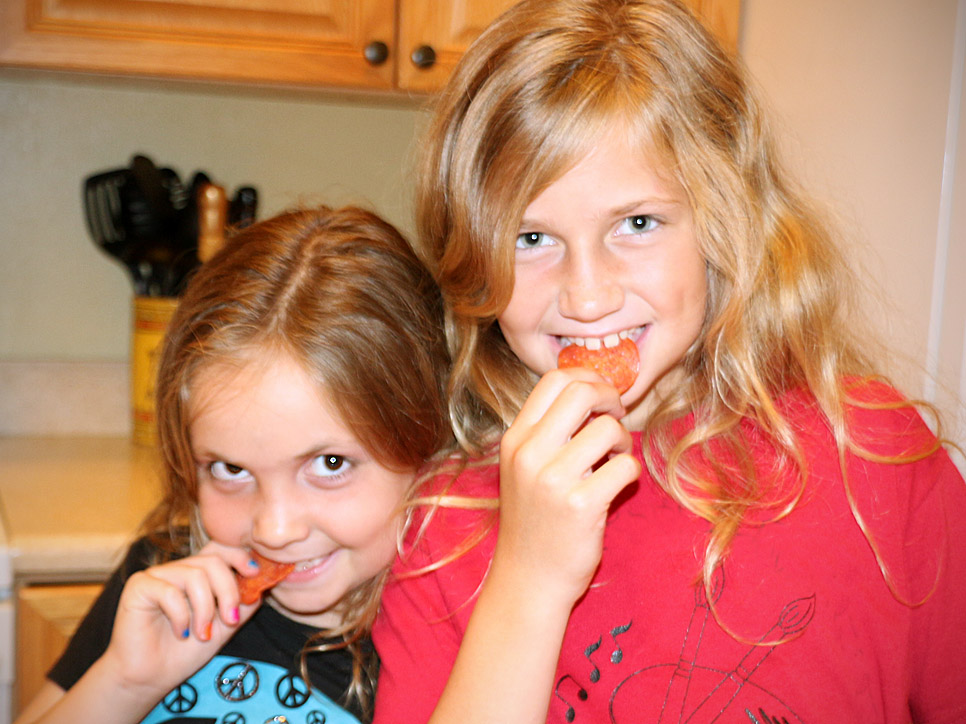 The final touch is one last tortilla, then down goes the lid! I didn't really time it but I think it took about 5-6 minutes to cook. I fidget in the kitchen, so I ended up checking it repeatedly, which in hindsight probably made it take longer. I just hate it when I burn things, because everyone makes fun of me. (I'm still getting flack from my son for setting the Christmas potatoes on fire four-and-a-half years ago.)
Once it's finished, remove, slice, and enjoy these delicious and easy pizzadillas!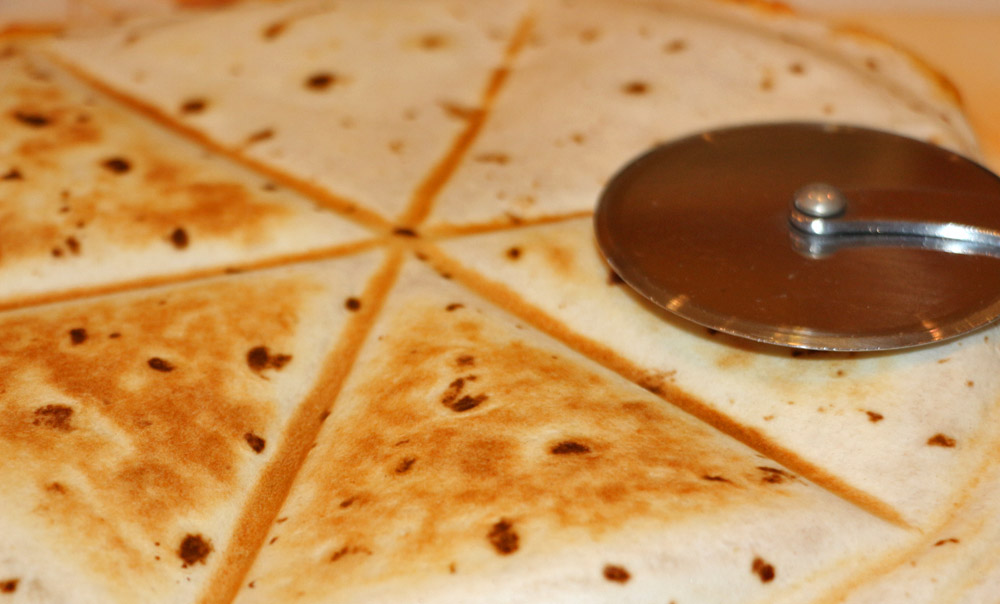 📋 Recipe
Pepperoni Pizzadillas
A cross between pizza and quesadillas, these fun pizzadillas are easy to make and kids love to help!
Ingredients
2

Soft flour tortillas

1

jar

pizza sauce

1

cup

Shredded mozzarella cheese

1

package

Sliced pepperoni
Instructions
Place one tortilla shell on a pre-heated quesadilla maker.

Spread 5-6 TS pizza sauces across tortilla, then sprinkle with ½ cup mozzarella cheese.

Place 6-8 slices of pepperoni on top

Cover with a second tortilla shell.

Close quesadilla maker lid and cook until browned, about 5 minutes.

Remove, slice, and enjoy.
Nutrition
Calories:
229
kcal
|
Carbohydrates:
12
g
|
Protein:
12
g
|
Fat:
15
g
|
Saturated Fat:
6
g
|
Polyunsaturated Fat:
1
g
|
Monounsaturated Fat:
6
g
|
Trans Fat:
1
g
|
Cholesterol:
39
mg
|
Sodium:
1193
mg
|
Potassium:
470
mg
|
Fiber:
2
g
|
Sugar:
5
g
|
Vitamin A:
617
IU
|
Vitamin C:
8
mg
|
Calcium:
125
mg
|
Iron:
2
mg